Main content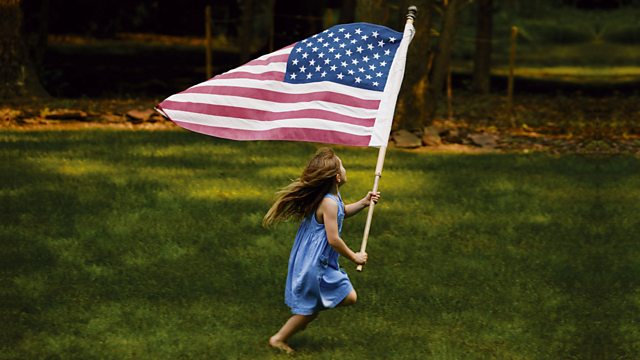 America's Story - Recruitment, Relationships and Racism
Americans share their stories about relationships, marriage, hunger and racism during the first 100 days of Donald Trump's presidency.
Americans from across the country share their stories of the first 100 days of the Donald Trump presidency – all recorded and sent from smartphones. This programme was recorded at KBSX in Boise, Idaho. Andrea Ignacio tells us she has been working hard to get a new job – but asks how come the rules of recruitment and behaviour in the workplace do not seem to apply to her new president?
And Kate Jackman from Michigan had a very particular reaction to the election win. She got married. She explains that as a lesbian there was an aspect of haste to the decision – she fears rights surrounding gay marriage may be set to change.
On the other side of the political fence, Harrison Judd is a supporter of the president, and he has noticed that the ferocity of anonymous online debate is spilling into the real world. He feels that baseless accusations of racism and extreme anger are souring conversations about politics. The anger comes to a head at a very unpleasant dinner party.
Similarly, Dave from California and Deborah from Oregon are poles apart politically. They tell us about online opinions and arguments which have resulted in the break-up of relationships in the real world.
Joe Medrano tells us about feeling politically homeless after the election and Cheryl Dieter explains how her experience of helping a poverty stricken woman after church made her come to a conclusion about hunger in America.
Producer: Kevin Core for the BBC, with APM's Laurie Stern.
The programme is a BBC World Service Production with American Public Media.
More episodes
Next
You are at the last episode
Broadcasts
BBC World Service

except Americas and the Caribbean, East Asia, News Internet & South Asia
Featured in...
Looking at the legacy of some of the US presidents.