Main content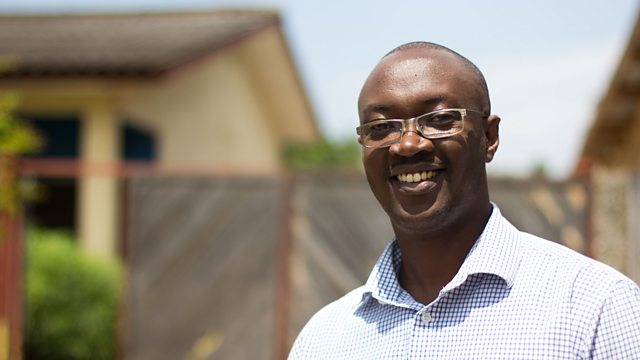 The Man Helping his Father's Killer
Dieudonné Nahimana was at boarding school when his father was killed in 1993, but a decade later he was able to forgive those responsible.
Dieudonné Nahimana runs a children's club in the capital of Burundi, Bujumbura. The club brings together young Hutus and Tutsis who were on opposite sides of the ethnic conflict in which an estimated 300,000 people died. Dieudonné was a teenager at boarding school when the killing started in 1993. It was there he received the terrible news of his father's death. But his reaction to the people responsible is remarkable.
Susana Baca is one of Peru's best loved singers. She went into teaching but always loved to sing. It wasn't until Susana was in her fifties that her extraordinary talent was discovered by David Byrne, the lead singer of the American group Talking Heads. Since then she has been taking her style of Afro-Peruvian music around the world and, in 2002, she won a Latin American Grammy.
Sister Laura Cristiana is a nun from the Italian town of Camerino which has been hit by a number of deadly earthquakes. Sister Laura works in the town's convent and rescued a very valuable statue of the baby Jesus from the rubble, which has become a symbol of resilience for many people. The statue has now travelled out of Italy for the first time and is on display at the Fitzwilliam Museum in Cambridge, UK.
Charlotte Guttenberg had her first tattoo when she turned 56, after her husband had passed away. Visibly nervous, a knight in shining armour appeared: Chuck Helmke, who himself had recently become a widower. It was love at first sight. Since then, their passion for tattoos has not only brought them closer together as a couple but has also seen them announced as the Guinness World Record holders for the most tattooed senior citizens.
(Picture: Dieudonne Nahimana. Photo credit: Rebekah Morton.)