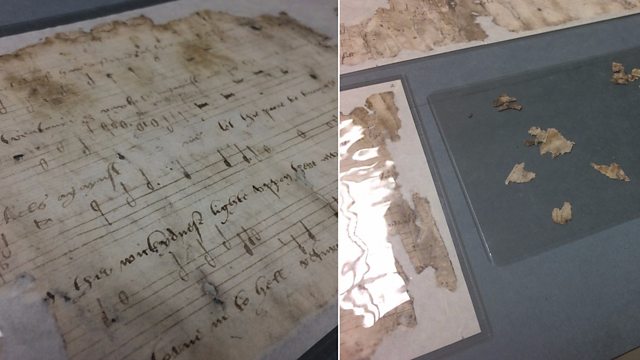 The Royal manuscript hidden in the crack of a wall
It's not unheard of for manuscripts of lost musical works to turn up now and again. But it is unusual for the manuscript to have spent 300 or 400 years stuffed into a crack in a wall in an Oxford college.
And even more unusual for the work in question to have been partly written by a queen - one of Henry VIII's six wives. Tonight just such a work - with music by Thomas Tallis - gets its first modern performance in London. Nick Higham went to a rehearsal.
(Image: Tallis original manuscript, credit: Nick Higham)