Main content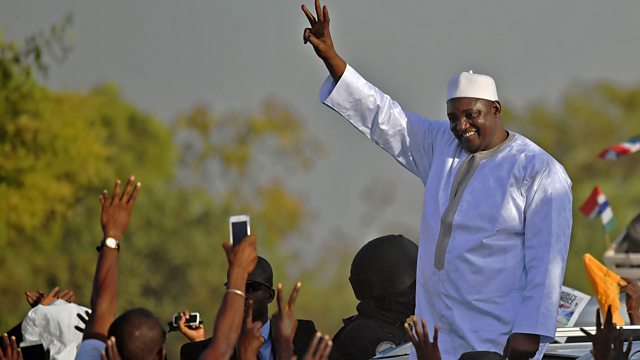 What Will it Take to Rebuild The Gambia?
After more than 20 years rule by former President, Gambians have great expectations.
After more than 20 years under the authoritarian rule of former President Yahya Jammeh, Gambians have great expectations of the new administration.
They want a well-performing economy, jobs, good health care and education, and an accountable government that will uphold the constitution.
Many people are also hoping the new government can help stem the large number of young Gambians who every year perilously try to cross the Mediterranean sea in the hope of making a better life in Europe.
During his election campaign, the new President, Adama Barrow, promised to free political prisoners, remove repressive laws, return the country back to the International Criminal Court and restore relations with international community.
Under former leader Yahya Jammeh, Gambia a country of fewer than two million people become largely isolated and its economy stagnated as donors withheld aid and grants to protest against human rights violations. The human rights watchdog, Amnesty International says dozens of people including human rights activists and journalists were imprisoned or died in mysterious circumstance for criticising Mr Jammeh. Others were forced to flee the country for their safety. Now many families are seeking justice and closure.
With many democratic institutions broken down or non-existent, the new government has a big job on its hands. How best can Gambia rebuild itself? What should the new government prioritise?
Presenters Umaru Fofona and Rebecca Kesby
(Photo: Gambia's new president Adama Barrow waves to supporters, after returning from Senegal. Credit: Carl De Souza / AFP / Getty Images)
Last on
BBC World Service
East and Southern Africa & West and Central Africa only
Broadcasts
BBC World Service

except Online, Australasia & News Internet

BBC World Service

East and Southern Africa & West and Central Africa only