Main content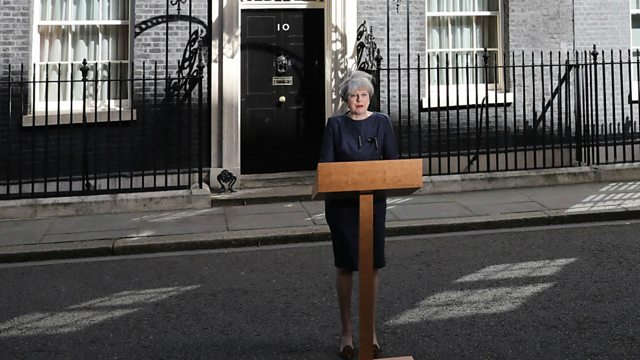 A Snap Election in Britain
What does business want to see from the UK general election?
The British Prime Minister Theresa May is proposing a general election for 8 June- and it will be a poll all about Brexit. Mrs May says political divisions are risking Britain's ability to make a success of its departure from the European Union. So will the result of the poll give the prime minister a firm mandate in her negotiations with the EU, and perhaps help her to wangle a better Brexit deal? Manuela Saragosa talks to the BBC's Dominic O'Connell who has been gauging opinion amongst business leaders, including Sir Martin Sorrell, chief executive of advertising giant WPP.
And the ethics of digital design. Are we unable to tear ourselves away from computers and TV because we are weak - or because the digital designers are manipulating us unfairly?
(Photo: British Prime Minister Theresa May. Credit: Getty Images)
How the 2008 crash shaped our world