Main content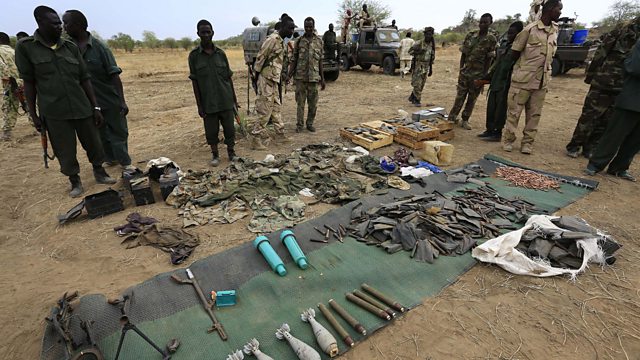 Where does Sudan get its weapons from?
Reports and analysis of the day's political, economic and sports news from across Africa.
New report sheds some light on how Sudan gets around the arms restrictions; Buhari suspends Nigeria's spy chief over $43m cash find; Class, race and cultural identity through West African art by Ghanaian Larry Achaimpong.
(Photo: Sudanese soldiers look at weapons seized from rebel fighters after they recaptured the Daldako area, about 20 kilometres northeast of South Kordofan's state capital KaduglI. Credit: STR / AFP / Getty Images)
Last on
BBC World Service
East and Southern Africa & West and Central Africa only
Broadcast
BBC World Service

East and Southern Africa & West and Central Africa only