Main content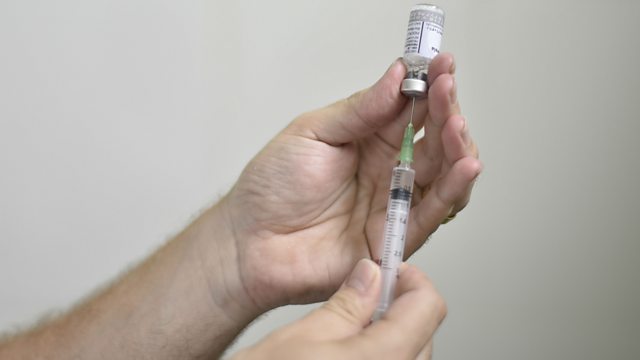 Are vaccines under threat from President Trump?
Doctors fear President Trump could commission new vaccine safety committee.
Suggestions that President Trump could commission a new vaccine safety committee have alarmed doctors.
Vaccination rates in the US remain high overall, but there are concerns that an increasing number of families are deciding not to immunise their children.
The BBC's Global Health Correspondent Tulip Mazumdar reports from Vashon Island in Washington state which has some of the lowest vaccination rates in the country. Professor Adam Finn is a consultant in paediatric immunology and infectious diseases at Bristol Royal Hospital for Children and an advisor to the World Health Organisation.