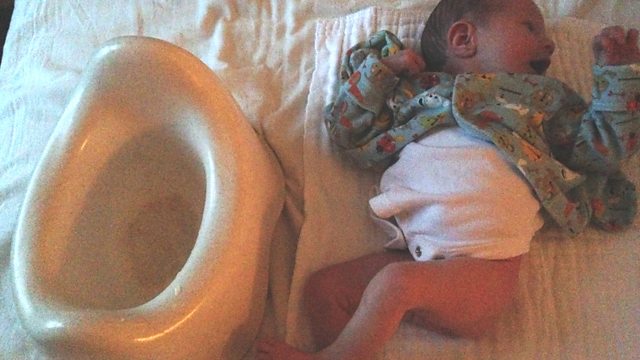 Would you introduce a potty to your newborn baby?
What's the best age to introduce your baby to the potty?
Parents who practice the 'nappy-free' method, also known as Elimination Communication or 'baby-led' potty-training, introduce the potty to their babies when they are newborns.
The method involves learning to spot the signs that tell you when your baby needs to go, and holding them over a potty, sink or toilet.
The 'nappy-free' method is growing in popularity with mums on social media, with several groups dedicated to parents who practice it.
The Community Practitioners and Health Visitors Association said the potty should be introduced to babies at a later age because very young are not "developmentally ready" - they say the ideal age is 18 months.
But Becky from Leeds argues it feels natural for her and her three month old baby, and that busy parents can do it part time if they need to.
She said: "It's cleaner, it's more comfortable, it's nicer and it's more dignified."
"It's really good for the bonding - you feel like you get to know your baby from top to bottom," she added.
This clip is originally from 5 live.