Main content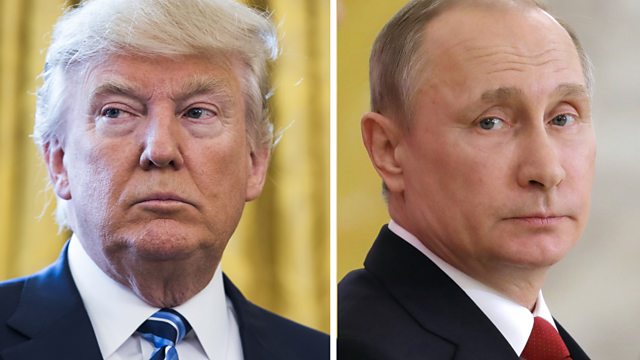 Is global security at risk?
Russia and Iran warn they will retaliate if there are any more US air strikes in Syria.
The world seems to be a more dangerous place than it was last week, before President Trump gave the order to fire cruise missiles at a Syrian air base.
The foreign secretary Boris Johnson has cancelled a visit to Moscow and now Russia has issued a joint statement with Iran warning they will retaliate "with force" if there are any more air strikes. They've accused Mr Trump of crossing a red line and added this threat: "America knows our ability to respond well" .
Vitaly Milonov is a Russian politician and member of the lower house of the Federal Assembly of Russia (State Duma), he says the US bombing Syria without UN permission is against international law and argues that there is a double standard held for the US compared to any other country.
Sir John Sawers is former head of MI6 and former UK permanent representative to the United Nations. He suggests that North Korea is a greater threat to global security than Syria or Russia.
(Image: Donald Trump and Vladimir Putin, credit: EPA).