Main content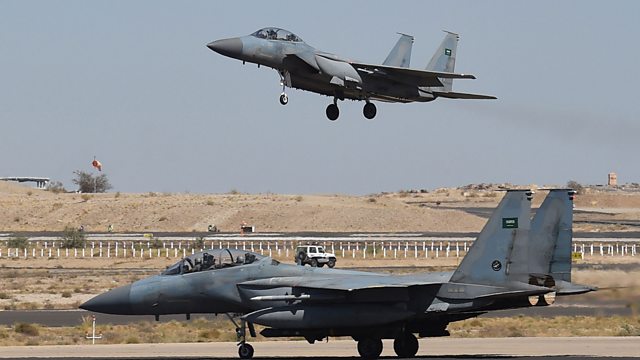 "The US and the UK are the main enablers of the Saudi-led campaign in Yemen"
Former diplomat, Nabeel Khoury says without the support of the US and the UK, Saudi Arabia would be hard-pressed to continue their military campaign in Yemen.
(Photo: Saudi F-15 fighter jet landing at a military airbase, some 880 km from the capital Riyadh, as the Saudi army conducts operations over Yemen. Credit: Getty Images)
Duration:
More clips from Why Is No-one Trying to Stop the War in Yemen?
More clips from The Inquiry