Main content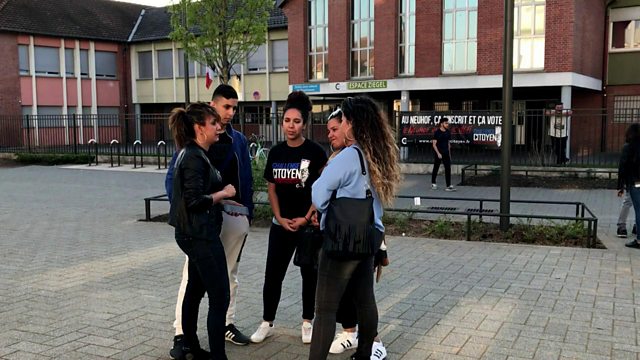 Grassroots bid to boost voter numbers in France
The people of France will soon vote for their next President. The first round takes place on 23 April.
There are three front-runners and, as none is likely to secure an outright majority, a run-off between the two candidates is expected on 7 May.
For the first time in 15 years, the far-right National Front has a realistic chance of winning the race under Marine Le Pen. Centrist Emmanuel Macron is challenging her in the opinion polls after the centre-right Republican Francois Fillon was derailed by an investigation into misuse of public funds.
For the first time in modern French history, the incumbent - Socialist President Francois Hollande - is not running for a second term because of poor poll ratings.
There is concern that voter apathy could limit turnout so a grassroots campaign is underway to boost voter numbers.
(Credit: BBC)
Duration: