Main content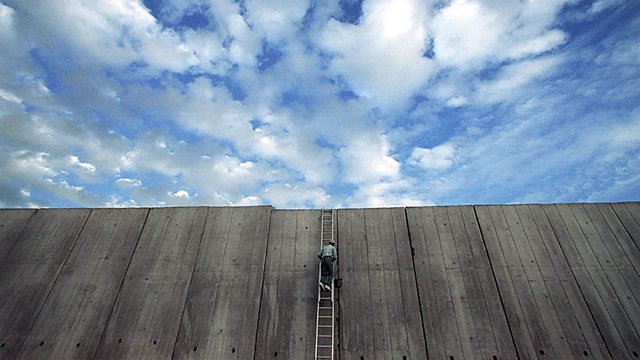 Walls and Peace
Do separation walls and barriers work, or make problems worse? And what's it like to live near them, asks Cathy Gormley-Heenan in Belfast, Israel-West Bank and the US-Mexico.
From internal barriers to border fences, do walls built for political purposes create bigger problems than they solve? And what is it like to live next to them, asks Cathy Gormley-Heenan, of Ulster University. She meets residents and experts in Belfast, Israel-West Bank, and on the US-Mexican border, to find out why we are still building walls and what impact they have.
Professor Gormley-Heenan is a specialist in barrier walls, which she has witnessed and studied in her native Belfast, where "peace walls" still separate Nationalist and Unionist communities. One woman almost didn't get her son to hospital in time because of the walls blocking off their route. Yet another has such raw and awful memories of the Troubles that the mere talk of removing the walls has left her on anti-depressants.
There have been fewer militant attacks in Israel since the barrier with the West Bank was built there, yet many Palestinians are cut off from, for example, their olive groves on the Israeli side. And even Jewish settlers in the West Bank, who are now on the Israeli side of the barrier, and feel safer, are adversely affected by the barrier.
On the US-Mexican border, Cathy asks if the wall has slowed illegal immigration or merely diverted it to the deserts, where thousands have died. Some local US residents now feel safer – including one who felt a smuggler's bullet whizz past his head in the old days. But another wants bridges instead of walls. On the Mexican side, even those who can cross into the US legally, like an artist with US citizenship, resent how small and submissive the border security makes them feel.
Producer: Arlene Gregorius
(Photo: man climbs a wall on a ladder. Credit to Heidi Levine, with kind permission)
Broadcasts
BBC World Service

except East and Southern Africa, News Internet & West and Central Africa