Main content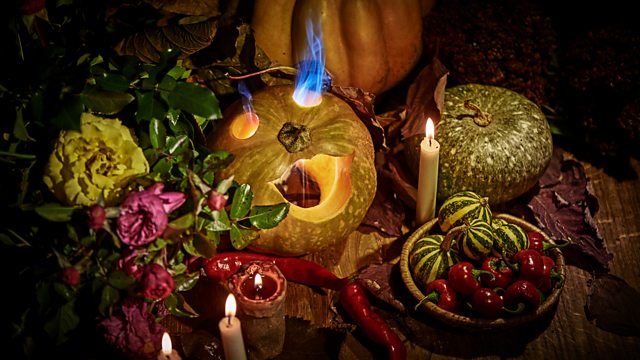 Little Kitchen of Horrors
The scary, frightening, and spooky stories that we like to tell about what we eat.
** The content in this week's show requires a fairly strong stomach. So if you've got children with you, or you're a bit squeamish yourself, best to look away now. **
Listen if you dare to this episode of The Food Chain, as we explore the scary, creepy, and spooky stories that people like to tell about what we eat.
Why are some of our scariest stories about food? From the man-eating giants of Ancient Greek mythology, to the real story of Hansel and Gretel, the BBC's Kent DePinto discusses why some of our scariest stories are about food and what that tells us about the societies that like to share them. We will also hear why many of those stories have their origins in agriculture and early economic systems.
Watch out for the BBC's Regan Morris in California – as she finds out how horror films create their visual effects using bananas and gelatine, and Bryan Fuller, the creator of the television show Hannibal, on how making a programme about a villain with a gruesome diet made him question his own food habits.
And what are we so afraid of? The social science behind why our bodies react to scary stories.
You may just want to leave the lights on.
(Photo: Selection of food and candles. Credit: Getty Images).
Clips