Main content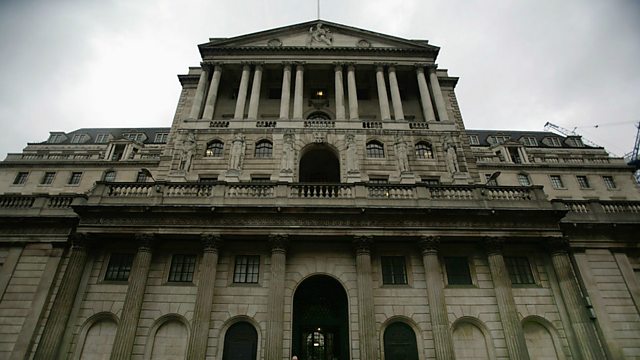 Libor Lowballing
Libor lowballing - we hear what it is and why the Bank of England might have been implicated. Did the Bank know about criminal rate manipulation between UK banks?
A secret recording that implicates the Bank of England in Libor rigging has been uncovered by the BBC . The 2008 recording adds to evidence the central bank repeatedly pressured commercial banks during the financial crisis to push their Libor rates down. Libor is the rate at which banks lend to each other, setting a benchmark for mortgages and loans for ordinary customers. The Bank of England said Libor was not regulated in the UK at the time. Ed Butler hears more from the BBC's economics correspondent, Andy Verity.
Also in the programme, we hear from our Business editor, Simon Jack, about evidence the BBC has seen that top executives at the oil company, Shell, knew money paid to the Nigerian government for a vast oil field would be passed to a convicted money-launderer. The deal was concluded while Shell was operating under a probation order for a separate corruption case in Nigeria. Shell said it did not believe its employees acted illegally.
And finally, our regular commentator Lucy Kellaway disapproves of the advice given publicly by one US corporate boss to her growing children.
(Picture: The Bank of England in central London, England. Credit: Daniel Berehulak/Getty Images)
Last on
BBC World Service
except News Internet
Broadcast
BBC World Service

except News Internet
How the 2008 crash shaped our world