Main content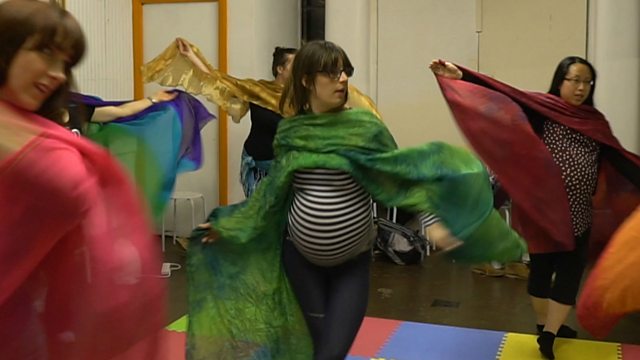 Meet the mums keeping fit with baby belly dancing
A unique fitness class for new mums and pregnant women has started in Liverpool, helping tackle back and pelvis pains.
"Using the belly dancing in the delivery ward, I used the hip movements to try and alleviate the pain," said 44-year-old Louise Mills.
According to the Royal College of Obstetricians and Gynaecologists not keeping fit when pregnant can lead to loss of fitness and weight gain.
This clip is originally from 5 live's Adrian Goldberg on Monday 3 April 2017.
Duration: