Main content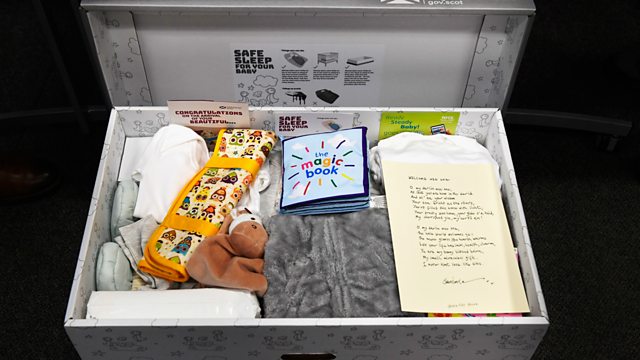 WS More Or Less: Baby Boxes – are they really saving infant's lives?
They've become a bit of a phenomenon but what's the evidence that they work?
Ever since a BBC article highlighted the use of baby boxes in Finland they have become a bit of a phenomenon. They're not new though Finland has been doing this for 75 years. The simple cardboard boxes are given to families for their new born babies to sleep in. Since their introduction cot death and has fallen and child health improved. Governments and individuals across the world have adopted them and companies have sprung up selling them. But think about for minute – can a cardboard box on its own really have such a huge effect – Elizabeth Cassin and Charlotte McDonald have been looking at the truth behind the story.
Presenter: Charlotte McDonald
Producer: Elizabeth Cassin
(Photo:One of Scotland's first baby boxes is seen at Clackmannanshire Community Health Centre. Credit: Getty Images)
Podcast
Tim Harford investigates numbers in the news: are they always reliable?