Main content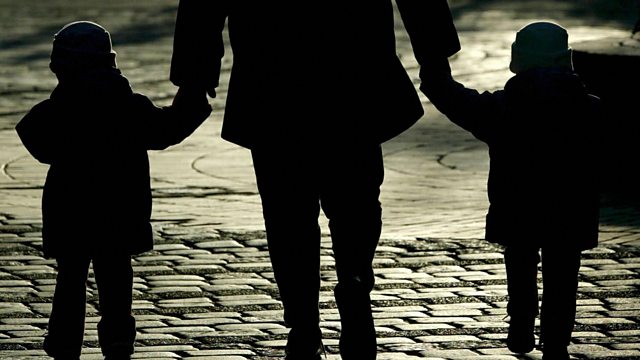 Transparency in family courts
Evaluation shows the drive for transparency in family courts has had 'limited success'
The drive to open family courts in England and Wales to public scrutiny has had only "limited success", according to the first national evaluation, funded by the Nuffield Foundation.
Today's Sanchia Berg talks to families that have been affected. Lucy Reed, barrister and founder of the Transparency Project and Dr Julia Brophy, policy and research officer for the Association of Lawyers for Children, discuss why the initiative has seen a lack of success.
(Image:Silhouette adult and children. Credit: Getty Images/AFP)
Podcast
Insight, analysis and debate as key figures are challenged on the latest news stories.