Main content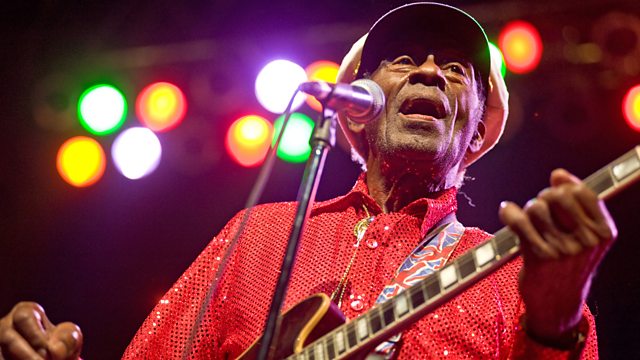 Chuck Berry 1926 - 2017
Remembering Chuck Berry, a music icon who was one of the early pioneers of rock'n'roll.
Exclusive BBC interviews with Chuck Berry recounting his childhood upbringing and how his parents instilled in him a love of poetry by reciting verses aloud at home. We hear about his early musical influences, especially blues music, and the important lessons he learned from musical idols like Muddy Waters. His first hit with Chess Records, Maybelline, tapped into a new zeitgeist – the youthful energy of an unsettled generation.
Many hits followed, including Roll Over Beethoven, School Days, Sweet Little Sixteen, and Johnny B Goode. And of course there was his signature dance, the duckwalk, which the crowds loved. Berry's influence on a new generation of music artists cannot be underestimated, and his scepticism of the music industry paved the way for African-American artists setting up their own labels. His original style of lyrical versatility and guitar twangs has changed popular music forever.
(Photo: Chuck Berry performs at the Congress Theater, 1 January, 2011, Chicago, Illinois. Credit: Timothy Hiatt/Getty Images)