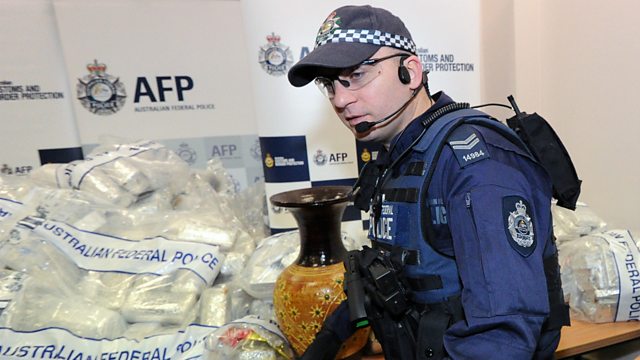 Australia's former police chief urges drug decriminalisation
As head of the Australian Federal Police force for many years, Mick Palmer was at the forefront of the country's war on drugs. But today, he and several other retired politicians, prosecutors, prison governors and judges have produced a stark report. It argues that drugs should be decriminalised.
(Photo: Australian Federal Police guard large amounts of methamphetamine and heroin in Sydney. Credit: Getty Images).