Main content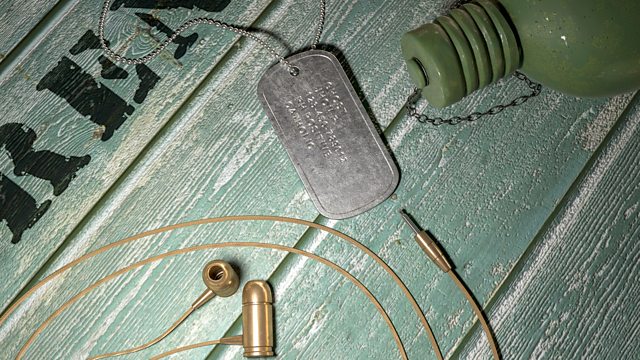 The Sound of Bombs
Fatima Al Qadiri explores how the sounds of war run through modern music and how artists are using these sounds to challenge the violence that created them.
Fatima Al Qadiri explores how the sounds of war run through modern music.
In 1990, the Iraqi army invaded Kuwait. They left only after 7 months of occupation and the first Gulf War. Fatima Al Qadiri was 9 years old at the time. Now an acclaimed musician, she explores what happens when warfare and music collide.
War is a permanent feature on our TV's, radios and computer screens - when it's not in the news, it's in Hollywood movies and video games. And the sounds that come with it have bled into modern music in an unmistakeable way. Some composers and producers must bring war to life in the scores for games and films, while others work to use the sounds of war to try and put the horror of war on record.
In the age of the portable mp3 player, music has become indispensable for soldiers and civilians caught up in warzones - an escape route that is used by soldiers regardless of background and mission, from US Soldiers to fighters for the so-called Islamic State. Sound also has a more sinister role. The sound of drones is a key part of the terror they create, and music has been used to torture prisoners of war and suspected terrorists.
As she explores the world of music and war, Fatima also investigates why the sounds of warfare have become an essential part of her music, and how music can be used to better understand the violence that inspired it.
Producer: Robert Nicholson.
A Whistledown production for BBC Radio 4.