Main content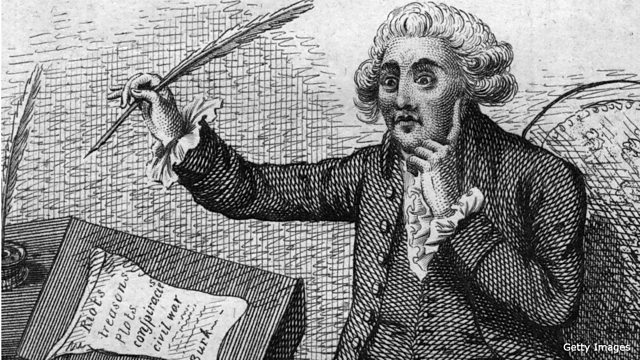 Should philosophy be taught in schools?
How much good would teaching philosophy at school do for pupils at secondary schools? A conference today is pushing for the opportunity to study the subject at GCSE. Academics claim that primary school children can benefit hugely, especially when from disadvantaged backgrounds, if it is part of the curriculum.
Professor Angie Hobbs is a professor of the public understanding of philosophy at the University of Sheffield. Francis Gilbert is a teacher and lecturer in education at Goldsmiths and author of 'I am a teacher get me out of here'. They argue a study of philosophy offers skills to students in critical thinking, currently lacking in the curriculum.
(Image: Illustration of Thomas Paine, credit: Getty Images).
Duration:
More clips from Today