Main content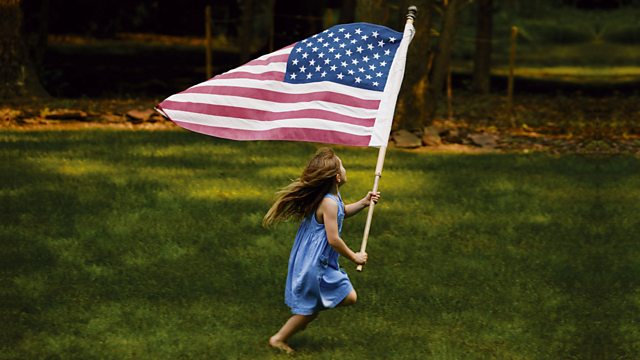 America's Story - Migration
Shaimaa Khalil presents your unique stories about migration and the new presidency.
Amazing stories of immigration sent in by smartphone. Krystof Zmudzinski is living the American Dream. He sends his kids to private school and works for a major computer firm. But in the 1980s, he was living under Communism in Poland. He tells us how a radio broadcast of Ronald Reagan prompted a remarkable journey – and he tells us why he cherishes one particular freedom in the US. Haider Al Nuami lives in San Antonio – a world away from the Baghdad he left in 2005. He explains how his work as a translator for the US led to accusations of spying and a new life. Sanel Babic builds space rockets and lives in Colorado. His life in the Balkans changed in the 1990s on the day he realised half of his schoolmates were absent. The conflict in Bosnia was starting, and he was about to learn the meaning of the word "refugee".
Sylvia Corwin's parents were immigrants. They endured the London Blitz and a Russian concentration camp – she considers how these remarkable people managed to cope with life better than their children. Meanwhile, Beatrice Berrioz questions what she calls "reverse discrimination" – prejudice against those who have immigrated legally. These are just a few of the stories from The Response America's Story.
You can take part in the next programme. As Donald Trump approaches 100 days in office – tell us a story about what's been happening in your life during those 100 days. A life event big or small, personal or political, just find the voice recorder on a smartphone and record your story for two minutes. Tell us why it's important to you. Don't write it down! Just chat into the phone and email that file to theresponse@bbc.co.uk
Producer: Kevin Core with APM's Laurie Stern. The programme is a BBC World Service Production with American Public Media.