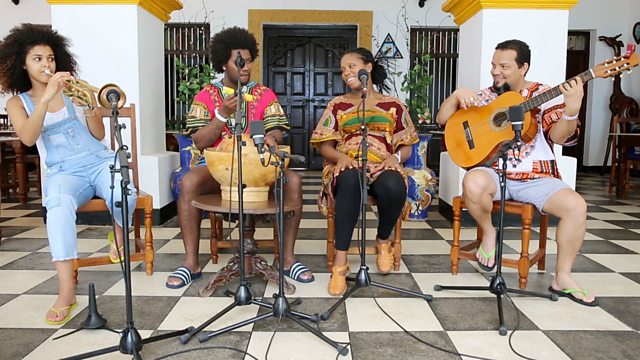 Sauti za Busara
The second of two programmes featuring African artists performing at this year's Sauti Za Busara festival, this edition of Global Beats is an acoustic treat.
We asked some of our favourites to record songs especially for us in the idyllic setting of Zanzibar's Stonetown.
They include Karyna Gomes from Guinea Bissau, who has a voice as seductive and free flowing as liquid honey; Bluesman Roland Tchakounte from Cameroon who is spine-tingling in this stripped back incarnation; and Rajab Suleiman, a kanun player from Zanzibar who is refreshing the island's traditional taraab music, partly by returning to a purely acoustic sound.
(Photo: Karyna Gomes and her band)
Last on
Sun 19 Mar 2017
20:06

GMT