Main content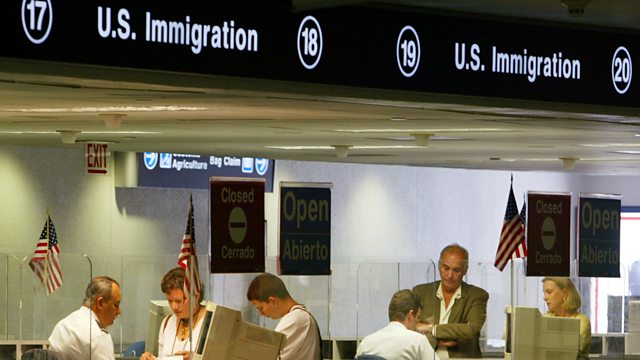 Visa Required
Visas are running out for the US military's Afghan interpreters
Afghan interpreters risked their lives to work with the US military. Now a special visa program designed to give them sanctuary in the US is running out of visas.
Also: why one Syrian refugee gave up on his dream of ever coming to America; how one of the oldest restaurants in the US became the place to go for Thai visas; a trio of Italian indie rock musicians get a lesson in US immigration law; and Bassel Almadani shares a song dedicated to his cousin, Aya, who was killed in Syria.
(Image: US Immigration inspectors check passports at Miami International Airport in Miami, Florida, 2002. Credit: Joe Raedle/Getty Images)
Podcast
How the world looks through American eyes, and the myriad and unexpected ways that the world influences the United States.