Main content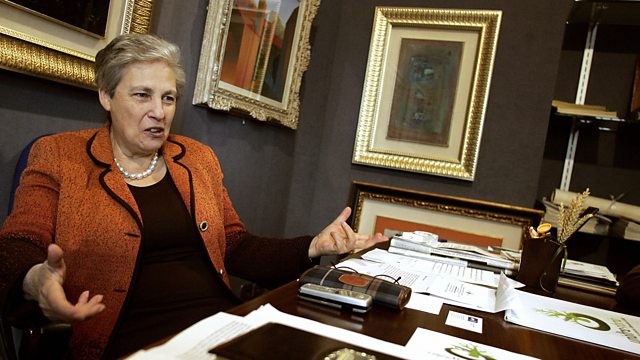 The Pharmacist Who Took on the Mafia
Italian Rita Borsellino took up her brother's work after he was murdered by the mafia. She told Matthew Bannister her story.
Italian Rita Borsellino's brother was a top anti-mafia judge in Sicily. When he was murdered by the group, she quit her job as a pharmacist and continued his work.
Oscar Ekponimo grew up with very little food in Nigeria. He then became a software engineer and has invented an app that aims to end food waste by connecting retailers with charities who distribute provisions to the hungry.
Last year a 27-year-old Canadian called Robert Gagno won the World Pinball Championship. Robert has autism so taking part in the sport has been a way of building an independent life.
Image: Rita Borsellino
Credit: Marcello Paternostro /AFP/Getty Images