Main content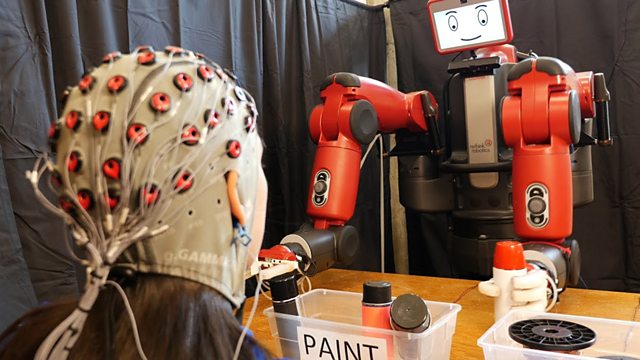 Brain Wave for Controlling Bots
A brain wave for controlling bots; Sustaining the development goals; Tracking people with dementia; Drawing on robotics for better drawing
What if we could control robots with our brains? Researchers at MIT and Boston University are looking into just that prospect. Click talks to Professor Daniela Rus from MIT.
Noa Gafni Slaney, CEO of Impact Squared is a champion of the positive benefits of digital connectedness. She joins Click to talk about limiting fake news and her work with the UN in amplifying its 17 Development Goals.
New Zealand tracking technology, pioneered in conservation work to protect the endangered bird the kiwi, could help solve one of the problems of dementia. Sixty percent of dementia patients wander and get lost. Simon Morton reports on a simple radio frequency tracking system called WandaTrak.
Line-us is neither a plotter nor a printer, it's a drawer, which gives Line-us its own style and unique character. The magic bit is that Line-us draws in exactly the same order you did. Click talks to its inventors, Robert Poll and Durrell Bishop.
(Photo caption: The feedback system enables human operators to correct the robot's choice in real-time © Jason Dorfman, MIT CSAIL)
Producer: Colin Grant
Last on