Main content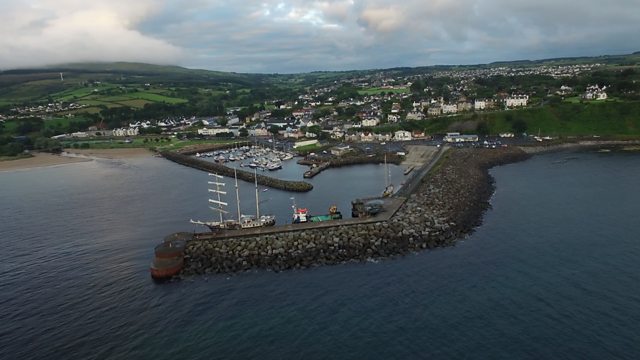 Radharcanna Rúnda: Baile an Chaistil
Tugann an tsráith seo cuairt ar chuid de na háiteanna is deise in Ultaibh le radharc a fháil orthu nach bhfacthas roimhe - anuas ón aer. Treoraíonn duine áitiúil muid thart ar a cheantar féin leis na suíomhanna is deise agus is stairiúla a aimsiú, agus leis na scéalta is suimiúla a chluinstin.
San eagrán seo tugann Mícheál Ó Seanáin muid thart ar chuid de Radharcanna Rúnda Bhaile an Chaistil.
This series visits some of the most beautiful places in Ulster to see them as they haven't been seen before - from the air. In each episode a local person takes us around their home place to reveal the most picturesque and historical places, and learn about the hidden gems in the area.
In this edition Mícheál Ó Seanáin shows us the hidden gems in Ballycastle.
Duration:
More clips from Radharcanna Rúnda