Main content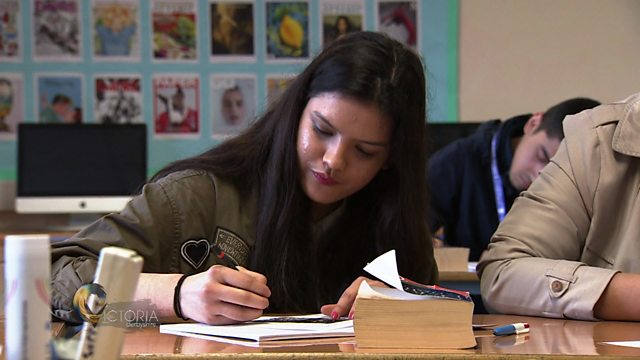 The pupils stuck in GCSE resits
Hundreds of thousands of pupils in England are stuck in a cycle of resits, as they try to achieve a grade C in maths and English.
Schools and colleges say it is putting pressure on their teachers, and their budgets.
In 2013, the government introduced a policy that said students in England who fail to get a grade C or above in GCSE maths or English should carry on studying the subject, or subjects, until the age of 18, with the aim of achieving this mark.
This programme has discovered that nearly 80 percent of those who resit their GCSEs continue to fail.
The Department for Education says that pupils who achieve a grade C "significantly increase their chances of securing a good job, an apprenticeship or progressing to further learning" and that it is "working closely" with schools and colleges.
Our reporter James Longman has this exclusive report.
Duration:
More clips from 06/03/2017

More clips from Victoria Derbyshire