Main content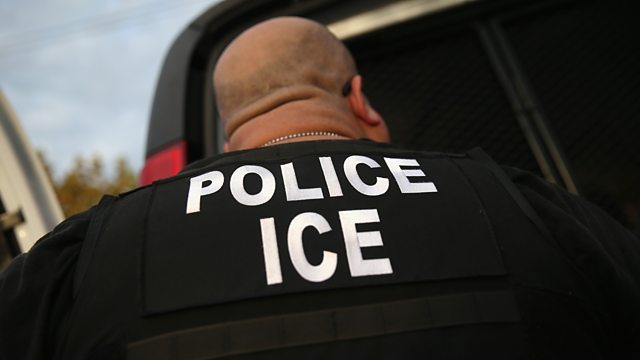 What's the Big Idea?
A programmer is working on an app to warn unauthorised immigrants of likely raids
Want to avoid immigration raids? There may soon be an app for that.
Also: how Donald Trump's election has boosted California's independence movement; how the late Miriam Colon converted an old fire station into New York's first Hispanic theatre; a Silicon Valley engineer has an ingenious plan to cut our electricity use without us noticing, and we learn about a terrible marketing campaign for Barbie typewriters. Plus, some party music from the alt-Latino band Chicano Batman.
(Image: Immigration and Customs Enforcement (ICE), agents detain an immigrant on October 14, 2015 in California. Credit: John Moore/Getty Images)
Podcast
How the world looks through American eyes, and the myriad and unexpected ways that the world influences the United States.