Main content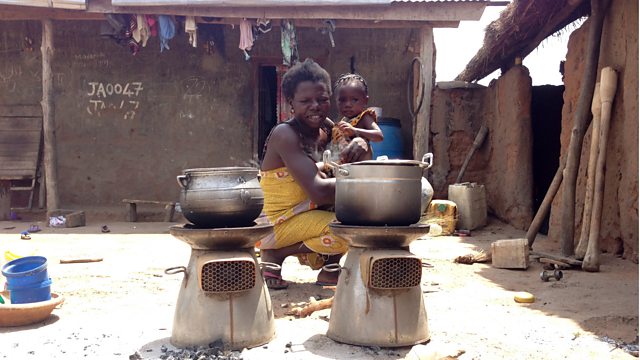 Can Gas Stoves Cut Indoor Air Pollution?
Tackling indoor air pollution; respiratory infections in low-income countries; why sex improves our feelings of wellbeing.
Around the world more than 3 billion people cook and heat their homes using fuel like wood and charcoal on open fires or traditional stoves. This inefficient method produces lots of smoke – creating indoor air pollution.
The World Health Organisation says indoor pollution kills more than 4 million people every year. Our reporter Sammy Darko has been to the village of Kintampo in central Ghana where researchers provided cleaner gas stoves to see if they improved the health of pregnant women and their babies.
Claudia Hammond also talks to Jeremiah Chakaya Muhwa, President of the International Union against Tuberculosis and Lung Disease, about other respiratory issues such as the lack of diagnosis and treatment of asthma in low-income countries.
Research has told us that sex makes us happy but less is understood about how it makes us happy. Now psychologists from Canada and Switzerland have found that the main reason more sex seems to contribute to greater long-term happiness is because of all the cuddling and affection surrounding the sexual act itself. Anik Debrot, one author of the study, joins Claudia to discuss why affectionate cuddling is key to why sex makes us feel happier.
Photo: Village of Kintampo in central Ghana © Sammy Darko/BBC
Last on