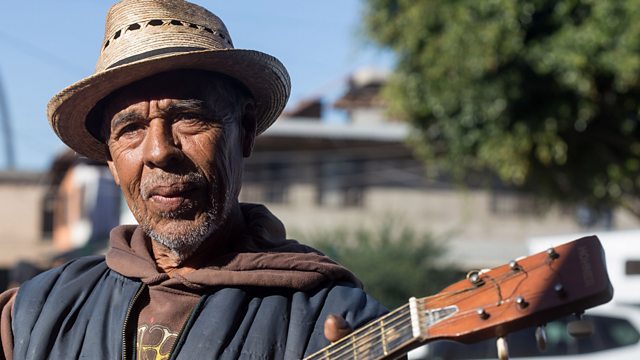 Where Are You Going? Tijuana
Catherine Carr travels to the Mexican border city of Tijuana, in the aftermath of Trump's election as the 45th President of the United States. From the snaking border queues at the edge of the city to the coast and along the high metal fences which separate Mexico and the US, she stops to interrupt people on their journeys to ask them where they are going. Heart-breaking and intimate stories of love and loss which span those divides are shared – from the woman whose fight to become a US citizen has inspired her to help other migrants to the 60-year-old man still grieving rejection by his American mother.
She speaks to the cycling hippy escaping the USA to "watch it burn" from the heights of Machu Picchu in Peru, and to a deported Mexican whose elderly dog helps him deal with the psychological scars of a crime which endangered his family. She meets the American stay-at-home mum who chose the simpler life in Mexico, to the men queuing to work in the USA to provide for a family stuck on the other side. The border and how individuals relate to it, casts a shadow over every story.
(Photo: A Mexican man holding his guitar. Credit: Guillermo Arias)
Last on