Main content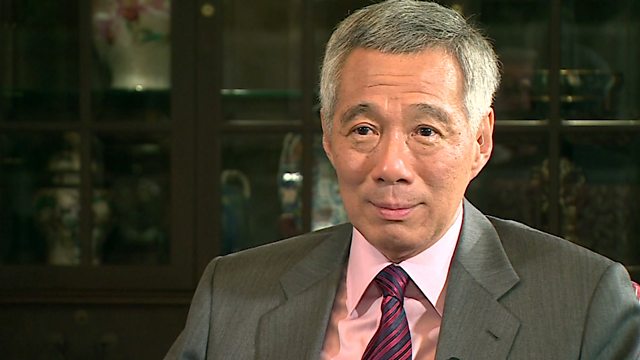 Singapore PM on free speech and trade
Singapore's Prime Minister, Lee Hsien Loong, has said that accepting that countries have differences in values, outlooks and goals in life is an important part of any trade talks.
"The world is a diverse place. Nobody has a monopoly on virtue or wisdom," he told BBC Hardtalk's Stephen Sackur in an exclusive interview.
Asked how he would react if the UK government made linkages between a trade deal and seeking guarantees about human rights and press freedoms in Singapore, he said he would wait until he saw the terms before he made a decision.
"You look at the Americans. They don't lack fervour in moral causes," he said, "They promote democracy, freedom of speech, women's rights, gay rights, sometimes even transgender rights.
"But you don't see them applying that universally across the world with all their allies."
Duration:
More clips from Lee Hsien Loong