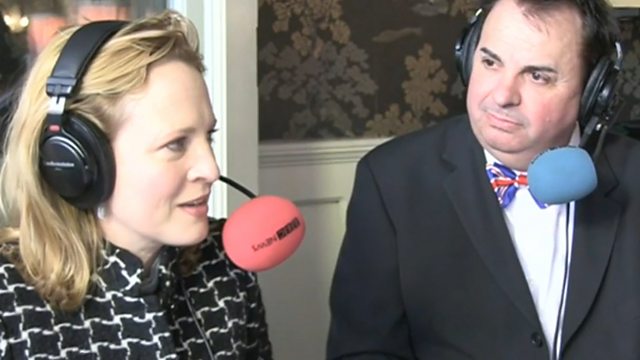 From sight-reading to recording in five minutes
A La La Land backing singer explains how fast recording a Hollywood soundtrack can be.
Gaby Santinelli was part of the choir that can be heard on the opening number of the Oscar nominated film.
Satinelli said: "We don't actually know until we arrive what movie we're singing on.
"Possibly they would take the first take."
Colin Paterson asked how long it would take from seeing the piece of music to singing it.
"Five minutes" Santinelli explained.
The backing singer featured on several of the songs on La La Land's soundtrack.
This clip is originally from 5 live's Oscars Preview on Sunday 26 February 2017.