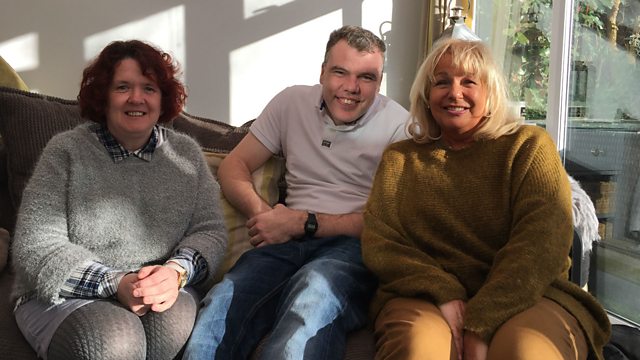 Social care: Living as a family
For many, social care is an everyday necessity, from people who need help at home, to those with learning or physical disabilities who benefit from help so they can lead more independent lives.
With social care budgets under pressure or being cut, we are looking at how people are trying new ways of making things better for the people who receive care.
PM reporter Andrew Bomford finds out about a scheme in Lancashire providing full time family homes and care.
(Photo: Adrian, Anita and Gill. Credit: BBC)
Featured in...
Around the UK different schemes are trying to deliver care to those who need it