Main content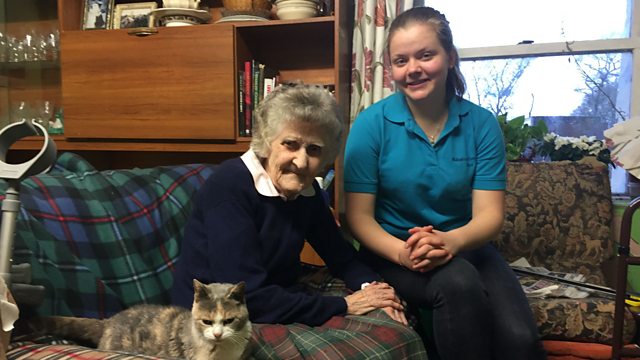 Social care: Integrated systems
There are millions of people across the UK who need some extra help with life.
Around the country many attempts are being made to deliver better care for people more cheaply.
PM reporter Andrew Bomford visits the Scottish Highlands to discover how much people can be helped when the authorities co-operate more closely.
(Photo: Jessie and her carer. Credit: BBC)
Duration:
Featured in...
Around the UK different schemes are trying to deliver care to those who need it