Main content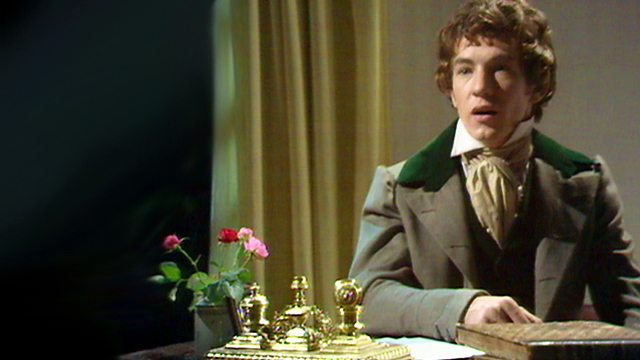 Sir Ian McKellen performs the poetry of Keats
The English Romantic poet John Keats died on 23 February in 1821.
Here, Sir Ian McKellen performs as Keats and recites the poem 'When I have Fears That I May Cease to Be', written in 1818.
In his portrayal, McKellen alludes to the disease that would kill the poet at the tender age of 25 - tuberculosis. In 1820 Keats moved to Rome hoping the climate would aid his health. He died there in a house overlooking the city's famous Spanish Steps a year later.
Extract from the BBC programme Solo: Ian McKellen as John Keats, 4 March 1970.
Duration: