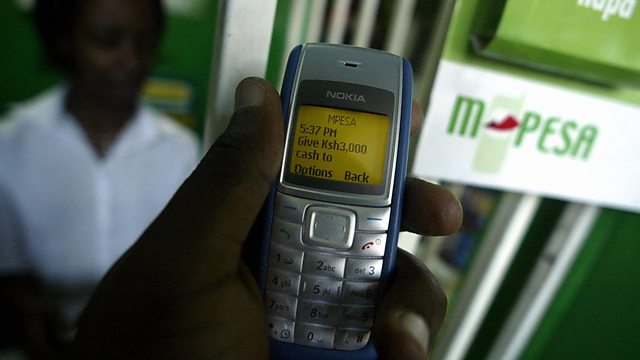 Happy Birthday, M-Pesa
It's ten years since the mobile money transfer service was launched. But is it too big? Plus Brexit critic Nick Clegg says the UK's departure from the EU could still be stopped.
Nick Clegg, former UK Deputy Prime Minister warns of the consequences of a hard Brexit. He tells Manuela Saragosa that 'the European Union is not the straight jacket that it is caricatured as', and a departure could still be stopped.
M-Pesa, the mobile money transferring service is ten this month. The service launched in Kenya but now operates in many countries including India, Afghanistan and Romania. It has transformed payments in countries where many of the poor don't have access to a bank account. But is it getting too big? Co founder Michael Josephs argues it has changed users lives for the better by making transactions simpler.
(Picture: Man sending money through M-Pesa; Credit: TONY KARUMBA/AFP/Getty Images)
How the 2008 crash shaped our world