Main content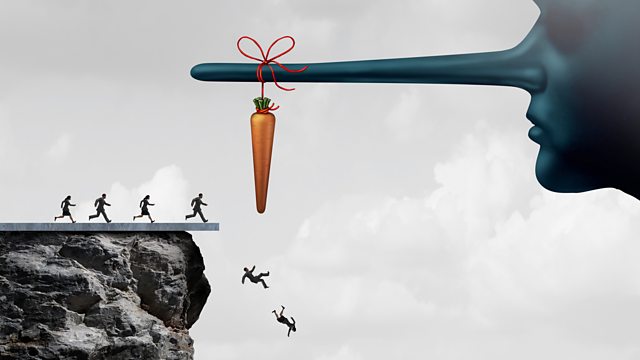 Post-Truth Food
Understanding the truth about food shortages and how they are reported.
Remember the great bacon shortage of 2012? No? What about the one earlier this year? Still no? Well maybe that's because they didn't happen.
The Oxford English dictionary defines post-truth as: "relating to or denoting circumstances in which objective facts are less influential in shaping public opinion than appeals to emotion and personal belief".
This week we're looking at why stories about food shortages take hold so quickly – whether they are true or not. We'll start with a popular food story from recent weeks, which warned the US could be running out of bacon. Brad Tuttle, journalist with Time Magazine separates the facts from the fiction.
But why do stories like these spread like wildfire? We speak to Michaela DeSoucey, Assistant Professor of Sociology at North Carolina State University, who says it's not just our brains that react to food shortage scares – our behaviour changes too. And Paul Buckley, a psychologist at Cardiff Metropolitan University in Wales in the UK, explains why an abundance of information leaves the consumer confused.
What can be done about all this confusion in a world where we are bombarded with information - and increasingly hear that we shouldn't believe much of what we are told? In a post-truth world, are we even more susceptible to exaggerated or untrue stories? We speak to Dominique Brossard, professor and chair in the Department of Life Sciences Information at the University of Wisconsin.
Finally - in a week where famine is officially declared for the first time in six years by the United Nations (UN) - we turn to the most worrying headline of all: that the world could run out of food. We speak to Joel Cohen, professor of populations at the Rockerfeller University and Columbia University in New York and Abdolreza Abbassian, senior economist at the UN Food and Agricultural Organization.
(Image: A long-nosed figure with a carrot dangling off the end leading people off a cliff. Credit: wildpixel/ Thinkstock)