Main content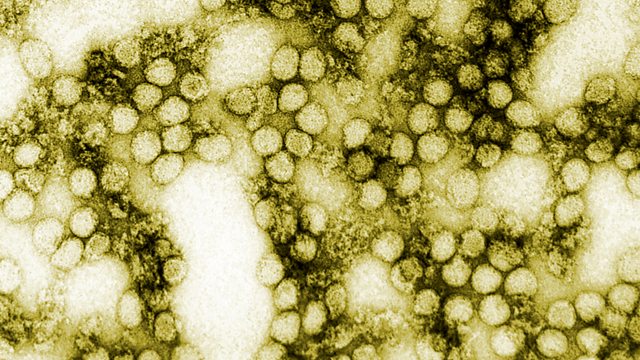 Yellow Fever: Man against Mosquito
The story of yellow fever with American writer Molly Crosby, University of Virginia historian Christian McMillen, Dr. Nick Beeching from the Liverpool School of Tropical Medicine.
Outbreaks of yellow fever, such as the notorious 1878 'American plague' which swept through Memphis, Tennessee, used to kill thousands in a matter of weeks. So why was it so devastating? How did we manage to tame it in some parts of the world? And why does yellow fever still present a danger today for nearly a billion people living in tropical parts of Latin America and Africa?
Bridget Kendall discusses the history and the future of yellow fever with American writer and journalist Molly Crosby, author of The American Plague;
history professor from the University of Virginia, Christian McMillen who has a special interest in past and present epidemics;
and Dr. Nick Beeching who teaches clinical infectious diseases at the Liverpool School of Tropical Medicine.
Photo: Yellow Fever Virus (Credit: Centers for Disease Control and Prevention Public Health Image Library)
Links and Further Reading
A poem by Forum listener Catherine Diamond inspired by the programme
The Mosquito's Kiss
Why do mosquitoes announce
their arrival with a whine
giving us half a chance to slap them down
when by stealth,
they could do so much more harm?
I think it's pride
that declares them so,
telling us before they bite:
'No one on this earth needs you
no one even wants you,
not even us who enjoy
the exquisite feast
your vast expanse of skin provides.'
And so they taunt us
daring us to find them
and when we can,
the successful Smack!
leaves not only insect smashed
but our own red red blood
smeared across our hand,
and we, not knowing whether
Mother Mosquito's parting gift is
malaria, yellow fever, encephalitis or dengue,
or like John Donne's bawdy flea
our most intimate loving link.