Main content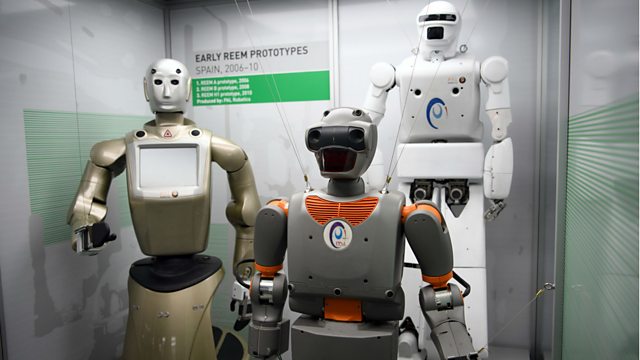 Could a Robot be your Doctor?
We see a robot at work in the operating theatre and meet the robots Molly and Pepper. Also, does artificial intelligence have a part to play in the future of healthcare?
Our listener Joseph's question might sound more sci-fi than science show. But as Marnie Chesterton discovers, robots have already entered the realm of medicine and are likely to become more important in the future. A visit to the operating theatre at the University College Hospital in London together with surgeon Caroline Moore reveals that robots take the scalpels out of surgery by letting surgeons treat patients with prostate cancer without having to make a single cut. And chatting to Molly the robot alongside Dr. Praminda Caleb-Sully at Bristol Robotics Laboratory, Marnie discovers that robots could be the helping hand we need to look after a growing elderly population.
Machines win when it comes to data-processing. But what about empathy and intuition? Such characteristics would require machines to reach a level of artificial intelligence (AI) which critics say is decades away. The sceptics insist humans will always play a key role in healthcare. But others suggest that not only will AI change everything – but technology will one day eliminate the need for us to go to the doctor ever again.
Do you have a question we can turn into a programme? Email us at crowdscience@bbc.co.uk
(Image: Three Robots on Display at the Science Museum in London. Credit: Carl Court/Getty Images)
Presenter: Marnie Chesterton
Producer: Louisa Field
Broadcasts

Podcast
We take your questions about life, Earth and the universe to researchers hunting for answers at the frontiers of knowledge.