Main content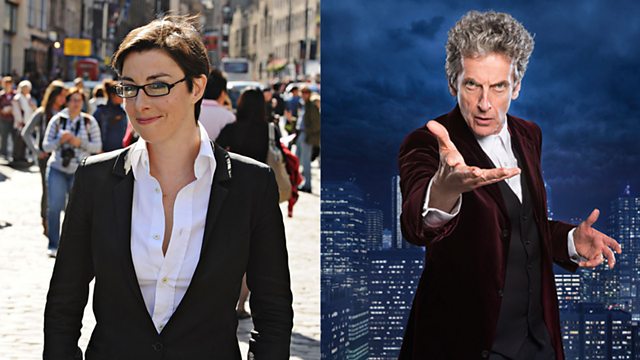 Neil Gaiman on Doctor Who: I'd cast Sue Perkins
The writer, Neil Gaiman, has told Afternoon Edition he would cast Sue Perkins as the next Doctor.
Peter Capaldi announced he would leave the role earlier this month and Neil Gaiman, who has written for the series in the past, said "needless to say I'd love to see a woman Doctor, the time is absolutely right."
When asked about his choice for the role Gaiman picked the former Bake Off host Sue Perkins, Gillian Anderson or Helen Mirren.
Gillian Anderson will play Media in the adaptation of Gaiman's bestselling novel American Gods and he said "I don't think there's anything Gillian can't do".
But, he added, "If we have to go for an older Doctor it would be Helen Mirren".
This clip is originally from 5live Afternoon Edition Tuesday 14th February 2017.
Duration: