Main content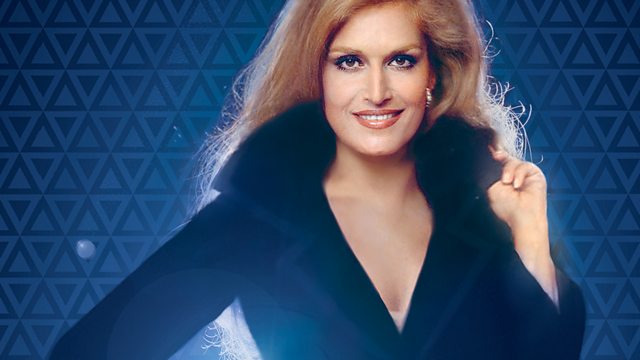 Dalida - A Life Unbearable
Mark Hodkinson looks at the story of Dalida, who sold millions of records but is remembered for her tragic life.
While researching his acclaimed biography of Marianne Faithfull, journalist and broadcaster Mark Hodkinson heard her compared to a singer called Dalida. Unfamiliar with her name, he wanted to find out more. He discovered one of music's most tragic stories.
Over her 40-year-career Dalida sold 170 million records, won 55 Gold Record awards and had 19 number one singles in Europe, Middle East, Canada, Russia and Japan. When Le Monde newspaper published a poll in 1988 of personalities who had made the 'greatest impact on French society', Dalida was voted second to General de Gaulle.
Despite her success, the former Miss Egypt is remembered for a personal life mired in tragedy. In January 1967 she entered the San Remo Festival with her fiancée, Luigi Tenco. Together, they sang Ciao Amore Ciao (Bye Love, Bye). Tenco committed suicide after being eliminated from the final competition. Dalida attempted suicide one month later.
In 1970, her friend and former husband Lucien Morisse, shot himself. Another friend jumped from his Paris apartment. In 1983, an ex-lover committed suicide by inhaling the exhaust gas of his car. In 1987, following the death of her beloved bulldog, Dalida took her own life. Her suicide note read - "La vie m'est insupportable...pardonnez-moi." - Life has become unbearable for me..Forgive me.
Dalida's brother and producer, Orlando, speaks of her Italian heritage, early life in Egypt and extraordinary recording career.
(Photo: Egyptian-Italian singer and actress Yolanda Cristina Gigliotti better known as Dalida, 1933-1987. Credit: Orlando Gigliotti)