Main content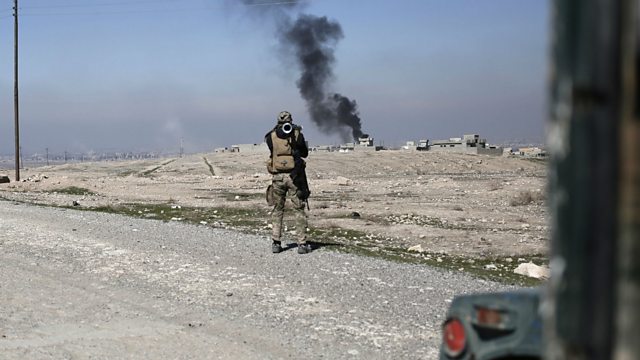 Iraqi Special Forces Edge Closer to Western Mosul
Iraqi government forces are continuing their push towards western Mosul.
Iraqi government forces are into their second day as they push towards western Mosul, the last major stronghold of so-called Islamic State in Iraq. We hear from the frontline, and also talk to the BBC Arabic as concerns grow for hundreds of thousands of trapped civilians, including some 15,000 children.
Also today; Famine has been declared in South Sudan- the first to be announced in any part of the world in six years; Our Asia-Pacific editor Celia Hatton explains the escalating diplomatic row between Malaysia and North Korea over the killing of the half-brother of North Korea's leader Kim Jong-un, and a dream tie for Sutton United; a non-league football side is facing Arsenal in the English FA cup. We'll hear about the rusty showers, and other facilites waiting for the Gunners stars tonight at the Sutton stadium.
(Photo: An Iraqi police force member aims a rocket-propelled grenade at an Islamic State position. Credit: (Bram Janssen/AP)