Main content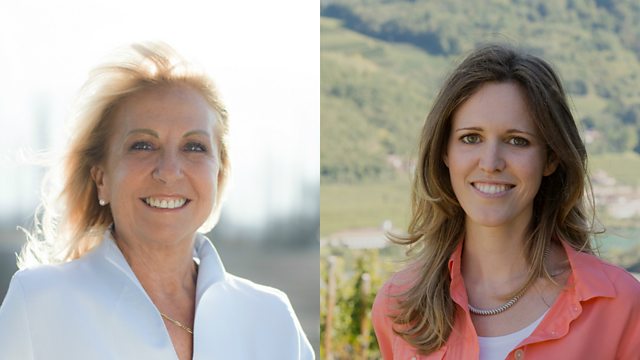 Winemakers
What makes a great glass of wine? Two women from Argentina and Italy talk about balancing flavours, fruit and family - and address the tricky issue of gender in the wine world.
Women who make wine in Argentina and Italy talk to Kim Chakanetsa about the labour and love that goes into a great glass of wine.
Susana Balbo has been making a name for herself in the wine world for over 30 years. She was the first woman in Argentina to graduate with a degree in winemaking, and in 1999 she launched her own label in her hometown, Mendoza. She was also the first woman president of Wines of Argentina, an organisation that promotes the country's wine industry to a global market. Today she produces 3.5 million bottles per year - almost all of which are destined for the export market. She explains how she produces high-quality wines at high altitude, and in a challenging desert climate.
Julia Walch is part of a matriarchy of winemakers in the South Tyrol in Northern Italy. Julia grew up on the family estate, but never thought she would enter the wine world herself - that is until she went away to study, and felt the pull of the vineyard. Aged just 26, she took over the Elena Walch company together with her younger sister. Each year they make about 550,000 bottles of wine. Julia says her mother is still on hand for advice, though she's grateful that she's been given free reign to pursue her own ideas.
Image: (L) Susana Balbo (no credit) and (R) Julia Walch (credit: Florian Jaenicke)
Clips