Main content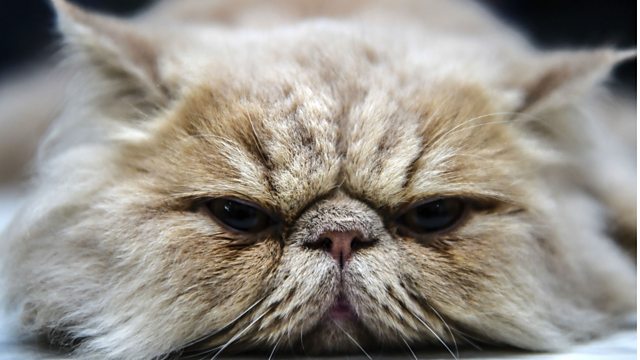 Why are Cats Loners?
Being social has lots of benefits, so why are cats solitary? CrowdScience heads to the rainforests of Madagascar to discover why animals do what they do.
A few weeks ago, CrowdScience asked if it pays to be nice. We found that the answer is yes – if you're a human. But if being social is so great, why aren't all animals doing it?
That's what our US listener Tony wants to know. After listening to 'Does it Pay to be Nice?' he rightly pointed out that cats lead mostly solitary lives - but don't seem any worse off for it. So why have they taken this path? And are they any less advanced than a social species as a result?
Presenter and naturalist Tim Cockerill heads to the rainforests of Madagascar in search of answers. After lots of trekking through the undergrowth, he finds out why so many animals choose group living and what's different about cats to make them go it alone.
But does it matter which way of life an animal takes? Tim discovers that for humans at least, being social has given us much more than we imagine.
Do you have a question we can turn into a programme? Email us at crowdscience@bbc.co.uk
Presenter: Tim Cockerill
Producer: Anna Lacey
(Photo: Cat lying on floor. Credit: Getty Images)
Last on
BBC World Service
except News Internet
Broadcasts
BBC World Service

except Europe and the Middle East, News Internet & South Asia

BBC World Service

except News Internet