Main content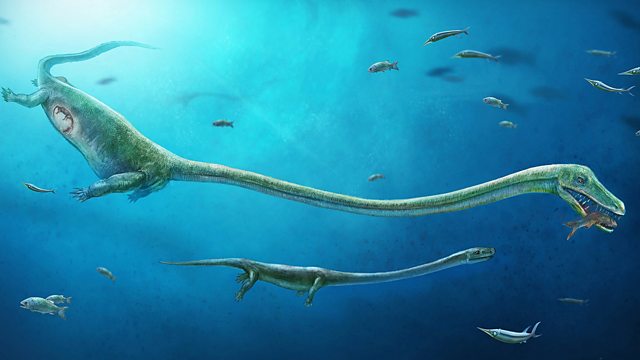 Dinosaurs and Egg Laying
Dinosaurs and egg laying; Ebola 'super-spreaders'; Running Ants; Digital natives or digital exiles?; Reduction in Arctic ice; Peruvian 'health' gardens; Whooping bees; Rituals
To the surprise of scientists, the first evidence of an ancient reptile has been uncovered that gave birth to live young rather than laying eggs.
The Ebola outbreak was unprecedented in that it killed more than 11,000 people. But why? Research reveals that the majority of transmissions were seeded by a small number of individuals, known as 'super-spreaders.'
Gareth Mitchell debates the role of the internet in an age where trolling, malicious mail and hacking are increasingly common.
The Arctic sea ice should be reaching its maximum extent, but following unusually warm weather, the growth of sea ice has stopped. Are we heading for ice-free summers in the Arctic?
Meanwhile in Peru, landscape architects are working with locals to develop special 'health' gardens, which hope to reduce rates of depression. Jane Chambers reports.
Harvard Business School's Professor Michael Norton explains why they made people sing a difficult song in public and how this demonstrated that performing a ritual beforehand can calm your nerves and boost performance.
(Image caption: Dinocephalosaurus fossil found © Dinghua Yang/Hefei University of Technology/PA Wire)
The Science Hour was presented by Claudia Hammond with comments from BBC News science reporter Victoria Gill
Producer: Graihagh Jackson