Main content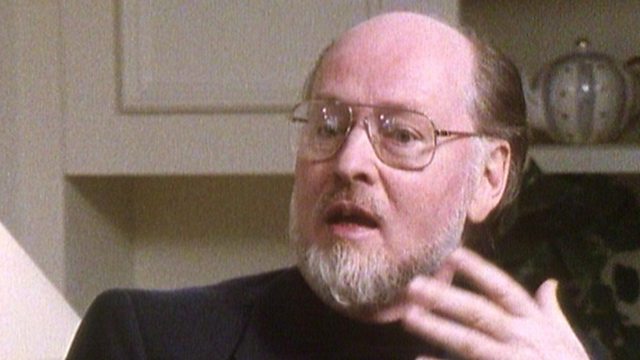 Composer John Williams shares Hitchcock's masterclass sound tip
Born on 8 February 1932, John Williams, the renowned film score composer, is 85 years old.
In a career spanning six decades, Williams composed classic, much-loved scores for films such as Jaws, Star Wars, Jurassic Park, Schindler's List and E.T. Nominated 50 times - second only to Walt Disney - he won five Oscars for his work.
Here, in conversation with composer and conductor André Previn, Williams shares a trade tip he learned from 'master of suspense', director Alfred Hitchcock, on how to use silence to create a sense of drama.
Extract from Personal Notes: André Previn and John Williams, 8 November 1988.
Duration: