Main content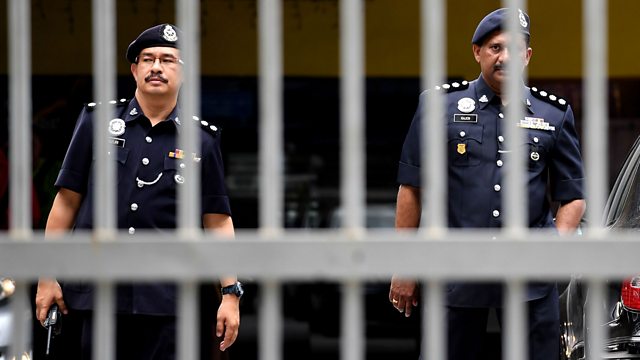 Suspect Arrested Over Death of Kim Jong-nam
Malaysian authorities have just detained a suspect in the death of North Korean leader Kim Jong-un's half brother.
Reaction to the speculation and arrest over the suspected assassination of Kim Jong-nam, the North Korean leader's half-brother.
Also today; The row over the resignation of the US National Security Adviser Michael Flynn; Nato meeting in Brussels, Facebook's new audioplay function; Cocoa farmers on strike in Ivory Coast, and #AddAFish, the hashtag cartoonists are using to support an Iranian illustrator on hunger strike in Australia's mandatory offshore detention centre on Manus Island.
(Photo: Malaysian police in Kuala Lumpur. Credit: Manan Vatsyayanamanan/AFP/Getty Images)