Main content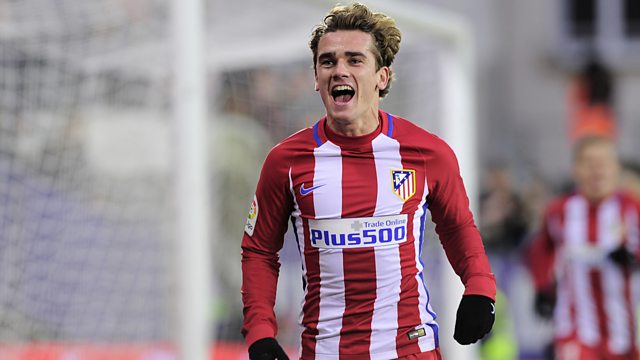 Brassell: Griezmann won't join Man Utd without Champions League
European football journalist Andy Brassell believes that Antoine Griezmann won't join Manchester United without Champions League football.
Brassell believes that playing on the biggest European stage is "very important" to the Atletico Madrid striker.
Brassell also questioned if Griezmann is actually a good fit for United and how well he works with Paul Pogba, something he believes the French striker knows due to struggles that the French national team had balancing both players.
This clip was taken from 5 Live Sport on Tuesday 7 February 2017.
Duration:
More clips from In Short