Main content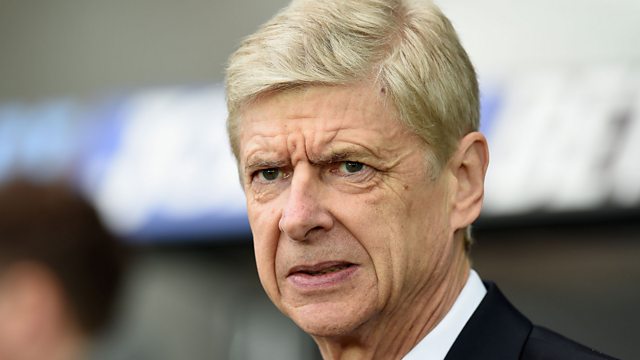 Brassell: 'No one guy' could replace Wenger after Hasenhuttl link
Andy Brassell tells the European football show that Arsenal will need a new management structure to take over from the job that Arsene Wenger has done.
When asked about RB Leipzig head coach Ralph Hasenhuttl, who is rumoured to have had talks with Arsenal as a potential replacement for Wenger, Brassell said that "he's a great coach" however is "currently working in a good management structure" which will be vital for a Wenger replacement.
Brassell believes that not one guy could do the job as Wenger does so much at the club, so any manager that comes in would need someone like a sporting director alongside them.
This clip was taken from 5 Live Sport on Tuesday 7 February 2017.
Duration: